If no one tracks your workers' comp bills, you're probably missing critically important information about your practice's revenue.
The sad fact is that between improper denials and reductions, discount leasing, dubious downcoding, and all-around payer non-compliance, it's up to every provider to keep a sharp eye on revenue for treating injured workers.
That's why daisyBill is rolling out newly enhanced Account Analytics.
If there's one metric daisyBill offers that's the most satisfying, it's gotta be the Appeal Payment report.
This report shows you exactly how much revenue your practice recovered by refusing to accept incorrect denials and adjustments. Since daisyBill makes submitting appeals absurdly fast and easy, these appeals can add significant amounts to your revenue.
Seriously — just ask this practice.
Check out the short video below to see how the Appeal Payment report reveals how Second Review appeals and Independent Bill Review (IBR) impact your bottom line.
Appeal Payment Report
Since daisyBill directly integrates state fee schedules, our technology instantly lets you know if a bill was paid below fee schedule rates — so you can take action. Even better, submitting a Second Review appeal (the first required step in disputing an incorrect denial or adjustment) takes about 30 seconds.
Every cent your practice recovers from appeals matters to your overall bottom line. But to really see how critical appeals are, look no further than your Appeal Payment report.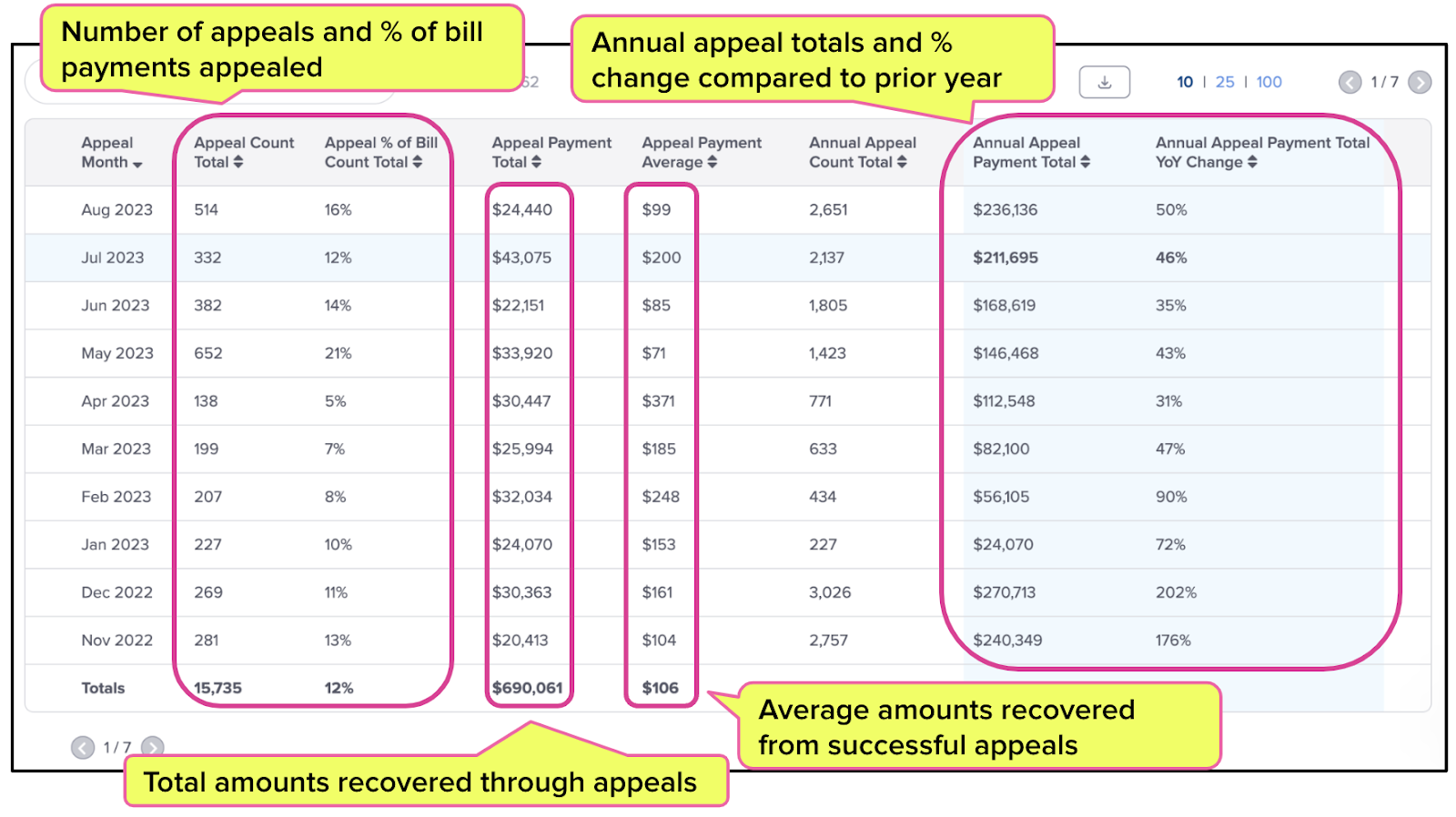 As shown in the screenshot above, the report lays out your appeal metrics to show you the key impacts, which include:
Total amounts recovered for the year, up to the current month

Total amounts recovered for each month

Average amount recovered per bill from all successful appeals for the month and year

Number of appeals submitted each month and as a percentage of all bills processed in the month or year

Comparison of amounts recovered relative to the same point in the previous year
This report is updated daily, so you'll have the most complete information possible, even for the current month.
When you see the effects of consistently appealing incorrect payments over the course of a month, a quarter, a year, and more, you realize just how much of your revenue claims administrators would keep if no one took action. And you'll have all the tools you need to protect your practice's financial health.
---
daisyBill makes workers' comp billing easier, faster, and less costly. Request a free demonstration below.