Note: this webinette is over, but you can watch the video replay here. Enjoy!
Ready to learn how thousands of providers get paid super-quickly for treating injured workers?
In just 15 minutes, you can see exactly how e-bills move from 'A' (the provider) to 'B' (the claims administrator) — without all the stress, delays, and bills "not on file."
Join us tomorrow at 11 AM Pacific for 'Workers' Comp e-Billing Works!,' a bite-sized lesson in e-bill transmission from the foremost experts in the industry (yeah, that's us).
daisyBill Cofounder Sarah Moray will walk you through the process, and tackle all your e-billing questions. Details below!
92% of Bills Submitted Electronically: Paid in < 9 Days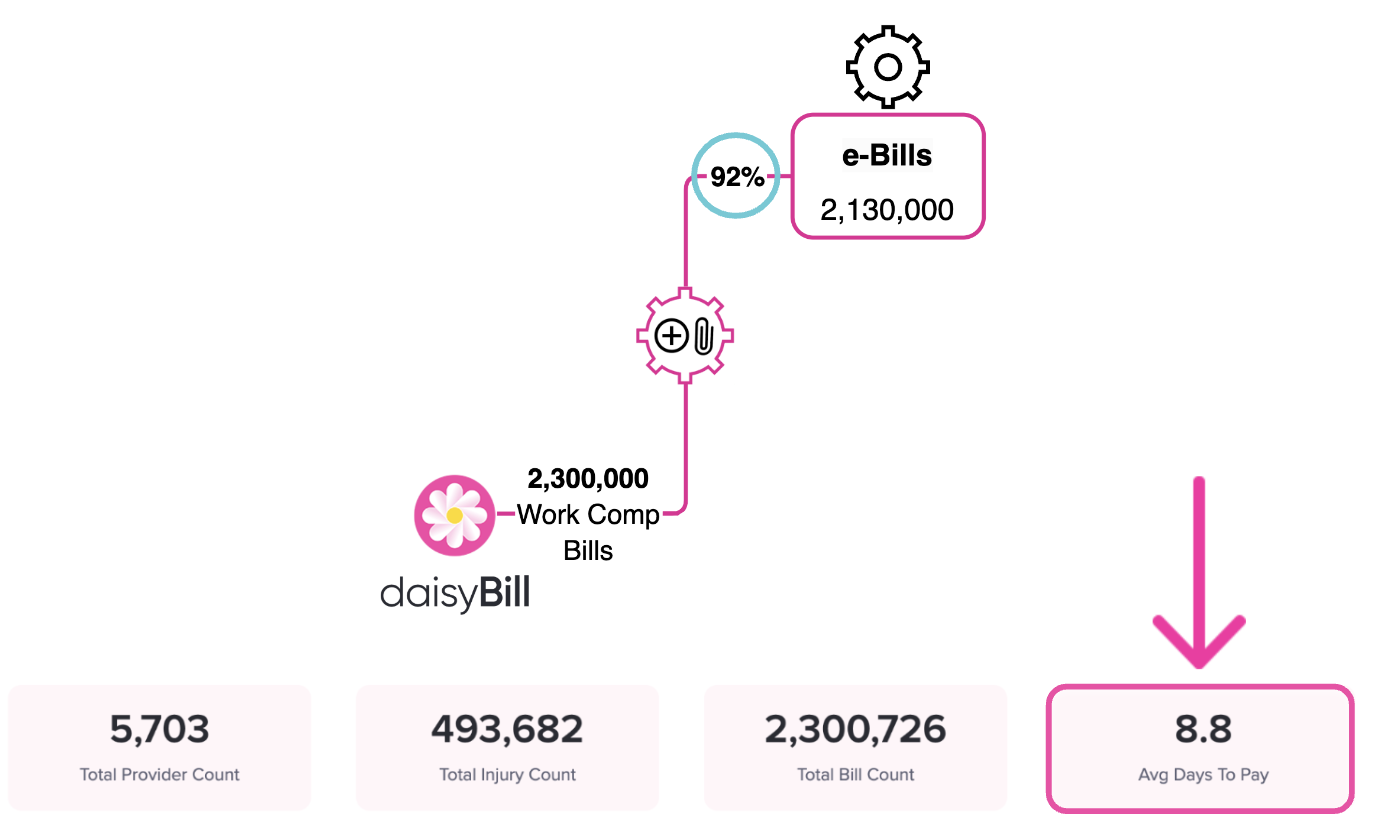 From October 24, 2022 to October 23, 2023, daisyBill transmitted over 2.3 million bills (with supporting medical documents) for the treatment of injured workers.
Of those, over 2.1 million (92%) were delivered to the claims administrator as e-bills. The remaining 8% went to claims administrators that cannot accept e-bills, mostly in the form of emailed or faxed bills. daisyBill mailed less than half a percent of all bills. 
The question is: How?
You can learn the full answer at tomorrow's webinar. But it involves advanced software engineering, expertise bordering on obsession, and a ton of legwork…or as we like to call it, Brute Force Technology. 
'Brute Force Technology:' Saving Providers Time, Work & Money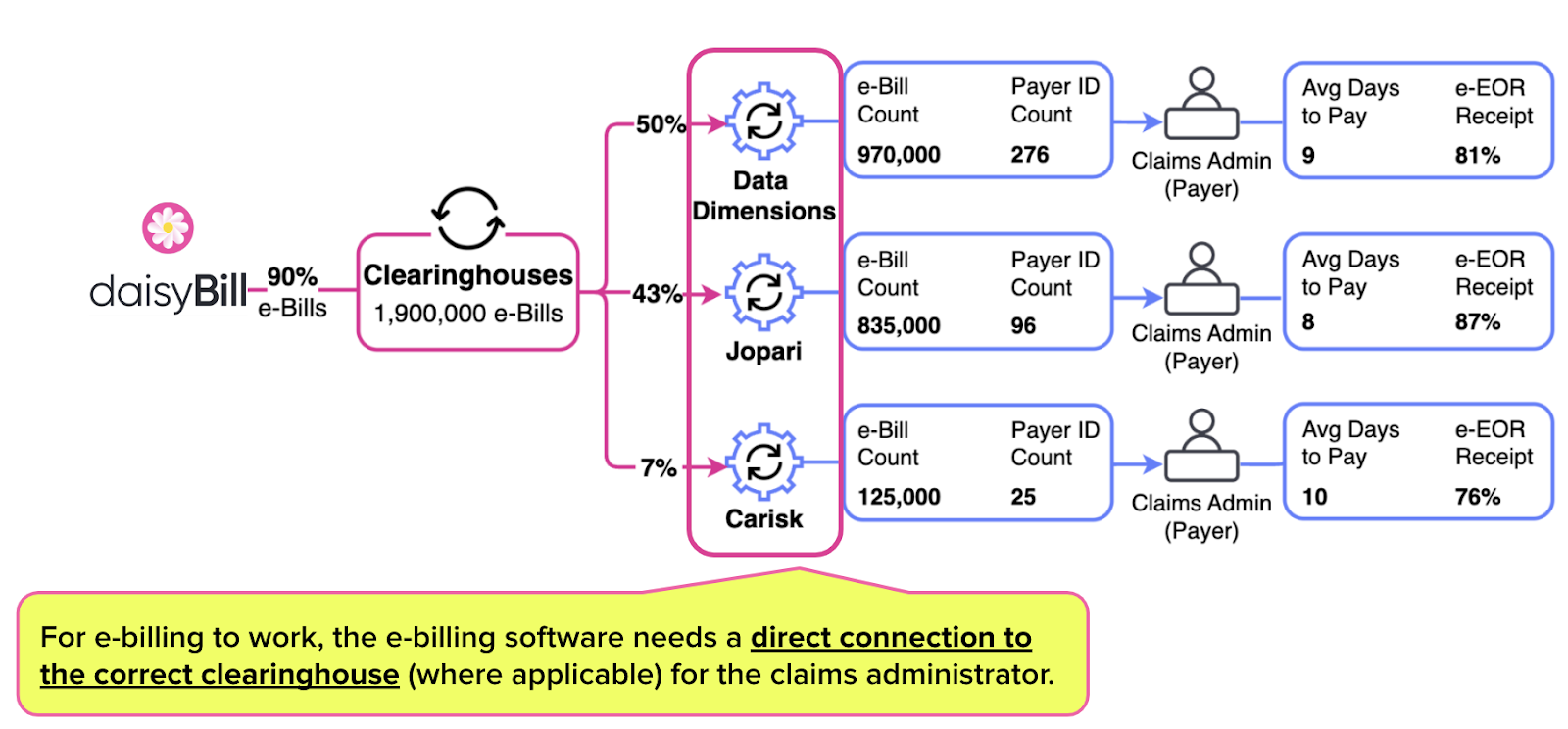 To make consistent, successful e-bill delivery possible, we had to establish functional electronic routes — including (where applicable) making direct connections with the major clearinghouses like Data Dimensions, Jopari, and Carisk, as shown above.
Without creating the pathways necessary for bills to take the most direct route possible to the claims administrator, it wouldn't have been possible to achieve an average payment time of less than 9 days.
Yes, it can get complicated. But you can see exactly how it works — and have your questions answered — by joining us live tomorrow.
Thursday November 2
11 AM Pacific
Don't miss the chance to get a quick, efficient lesson on how e-billing works — when it's done right. We'll see you there!
---