If no one is tracking your workers' comp bills, you're probably missing something critically important to your practice's revenue.
The sad fact is, between improper denials and reductions, discount leasing, dubious downcoding, and all-around payer non-compliance, it's up to every provider to keep a sharp eye on revenue for treating injured workers.
That's why daisyBill is rolling out newly enhanced Account Analytics.
The brief video below shows our EOR Count and Source report. Posting payments to each bill based on the Explanation of Review (EOR) is the final step to close the billing cycle. Electronic EORs (e-EORs), which some states require in response to electronic bills, post payment information automatically, saving your practice tons of administrative time and effort.
Below, see how daisyBill keeps track of EORs (electronic or paper) for each and every bill — including whether the claims administrator adhered to e-EOR requirements. Never let an unpaid (or incorrectly paid) bill slip by!
EOR Reporting: Easily Know If, When, & How Your Practice Was Paid
The EOR Count and Source report provides detailed insights regarding each claims administrator's EOR performance, and the effect on your practice.
As shown below, the report comprises a rolling 12-month period, and displays the overall percentage of EORs and e-EORs received from all claims administrators in your account. The report further breaks down EOR stats by each specific claims administrator.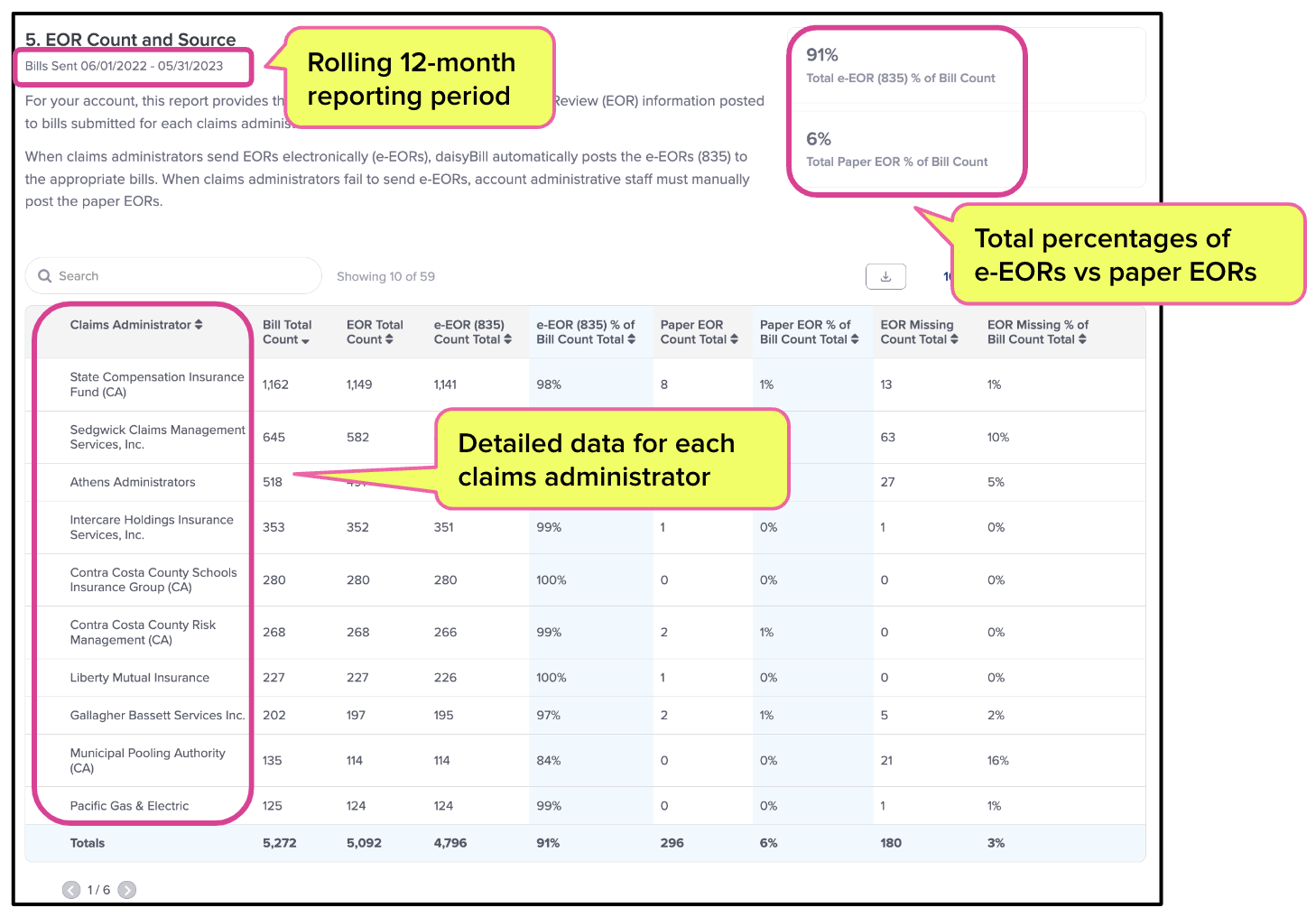 You can also see exactly how each claims administrator performs. If any particular claims administrator consistently fails to return EORs, or responds to e-bills with paper EORs, your practice will be able to know instantly, as shown below.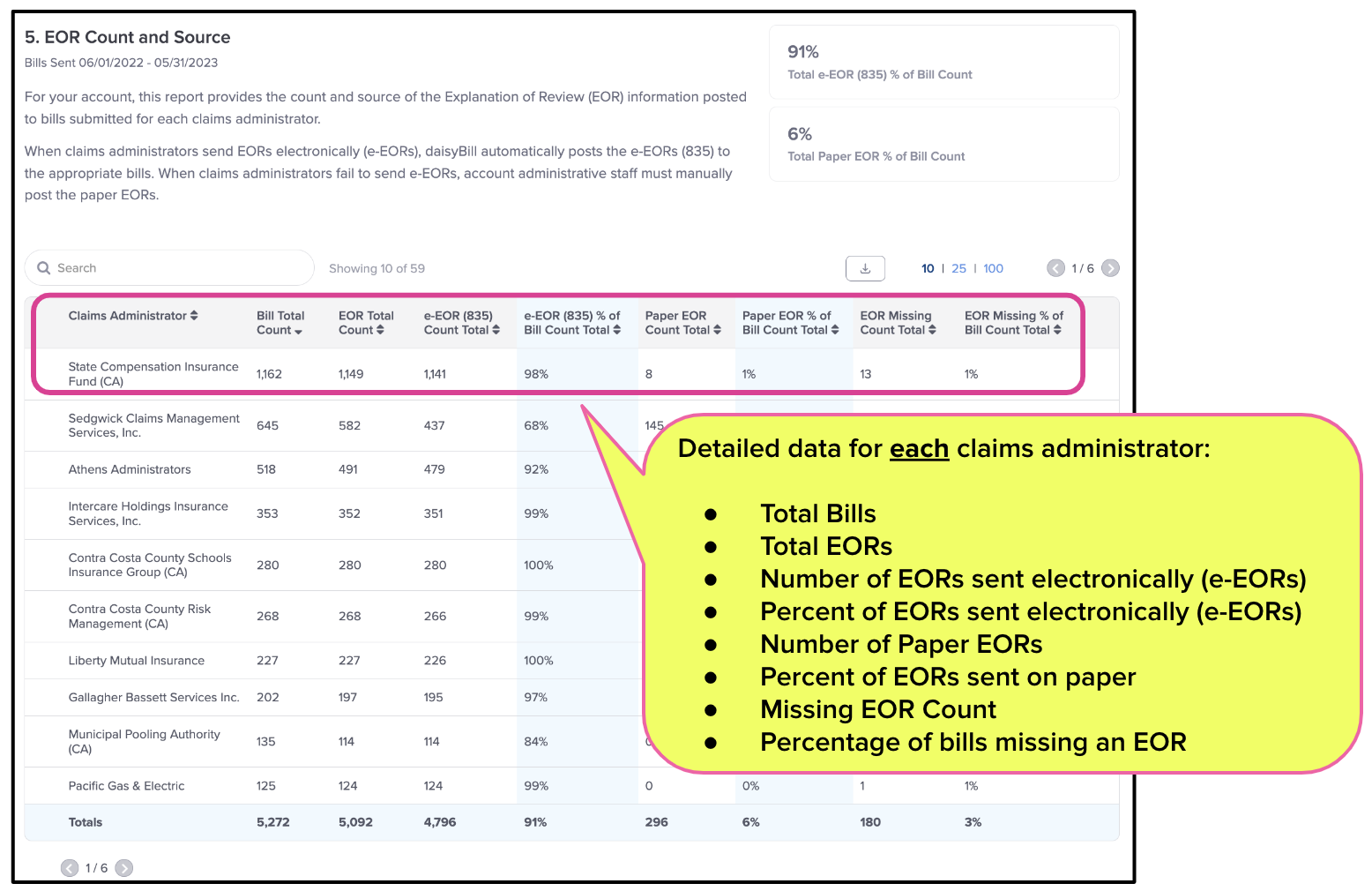 Best of all, daisyBill posts payment information from each e-EOR received automatically. The minute the claims administrator returns the e-EOR, the information re: the amounts paid for each procedure code are available.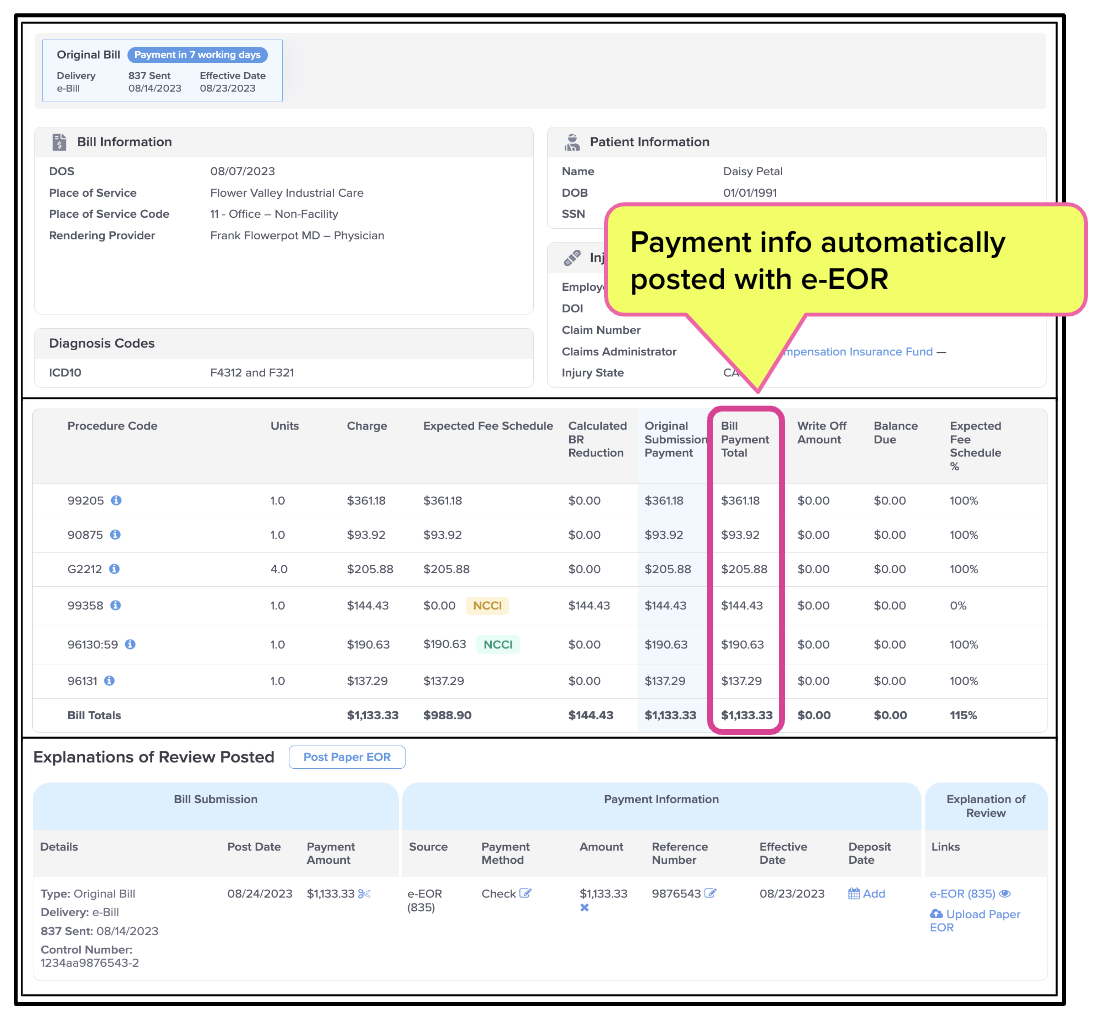 Your staff will always know the status of your EORs. Just as importantly, you'll know which claims administrators are costing your practice administrative time and resources.
---
Ready to see how daisyBill can help your practice? Request a free demonstration below.