This year's National Comp Conference (formerly known as the National Workers' Compensation and Disability Conference) is almost here!
National Comp is one of the biggest workers' comp conferences in the nation ("the largest annual gathering of workers' compensation leaders in the country," according to the National Comp website). But it wouldn't be a party without your favorite e-billing tech nerds/rabble-rousing provider and injured worker advocates — so daisyBill will be there.
Conference details are below. Stop by our booth and say hi!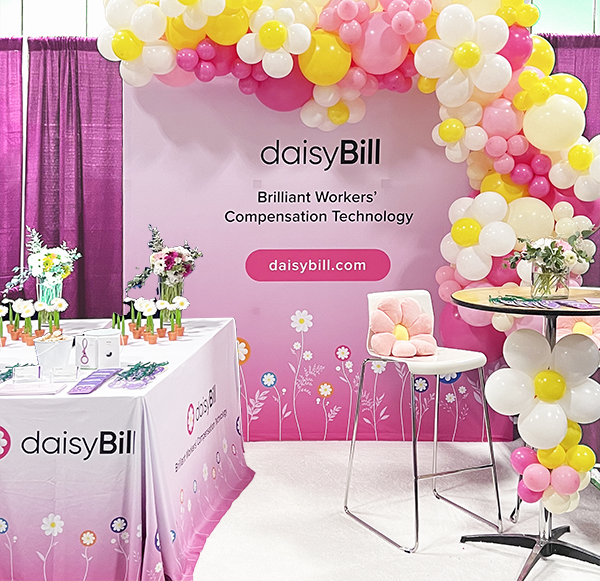 National Comp 2023: Details
From September 20-22, industry leaders will gather at Mandalay Bay in Las Vegas to share ideas, network, and help plot the course for the future of workers' compensation nationally. The (very packed) agenda is available to view here.
And according to conference organizers, various upgrades will make this year's conference a particular hoot:
"We've optimized the total conference experience with new content formats, an improved layout, innovative technology, and new events. What more could you ask for from the industry's premier national event?"
daisyBill Cofounder Sarah Moray and Director of Accounts Danielle Danetra will be available to discuss any and all things workers' comp. Simply head to Booth #555 (can't miss it; just look for a lot of pink and balloons).
Location details are as follows:
Mandalay Bay Resort & Casino
3950 S Las Vegas Blvd
Las Vegas, NV 89119
Learn more and register for National Comp here. We'll see you there!
---
Protect your practice. Harness the power of daisyBill software, data, and expertise for faster, better workers' comp billing. Reach out to learn how we can help.